Kindergarten is an exciting time for children.  It is a time of learning and discovery, of new friendships formed, skills developed and knowledge gained.  A time of puzzles, painting, climbing and singing.
At St Augustine's Anglican Kindergarten we aim to support and nurture children through these formative years.  Children are at the centre of our approach; our programs are renowned for being relaxed and responsive to children's needs and interests.
We respect the individual needs of children and strive to build on children's strengths. Our planned and responsive programme will encourage the development of your child's physical, social, linguistic and intellectual potential.
The kindergarten itself is situated in a quiet, safe setting with a spacious and light building overlooking a well shaded play area – the perfect environment to stimulate your child's own curiosity, ideas and self-expression. Our main objectives are to provide children with opportunities to learn and develop through play. Through play, children learn to develop skills across all areas of development — social/emotional, cognitive, gross and fine motor skills.
Through active participation we encourage the development of each child's own curiosity, imagination and independent learning— all important for the development of a child's positive sense of self.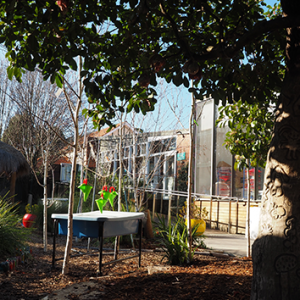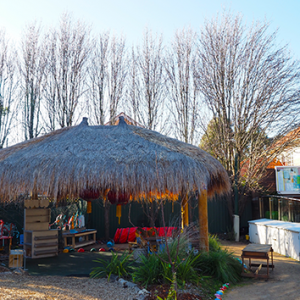 Play Spaces
Three exciting spaces are available for your child to explore during a kindergarten session at St Augustine's Kindergarten:
An art room with a variety of activities inviting tactile experiences and messy creative opportunities. The choices offered in the art room are open ended activities that promote creative development and stimulate learning in an environment that encourages individual ideas and independence.
An activity room full of play based learning spaces – inviting imagination through role play in a variety of play spaces and problem solving through puzzles, games and construction.
An outdoor playground that facilitates curiosity, autonomy, choice, exploration, fun, risk-taking, wonderment, and imagination where play, and being playful, is seen as an integral part of early the childhood curriculum.
After a brief home group gathering each morning, your child will be encouraged to explore these different spaces, with staff ensuring that your child understands that they are safe, secure and supported with each of the qualified Early Childhood Educators throughout the kindergarten.