Our kindergarten is situated in a quiet, leafy part of Mont Albert North, just a short stroll from Mont Albert Primary School, where many of our students go on to attend.
We're proud to have been awarded the highest quality rating – Exceeding National Quality Standards (NQS) under the National Quality Framework (NQF).
Children are at the centre of our approach; our programs are renowned for being relaxed and responsive to children's needs and interests.
We are committed to providing a Child Safe Environment for all children and families.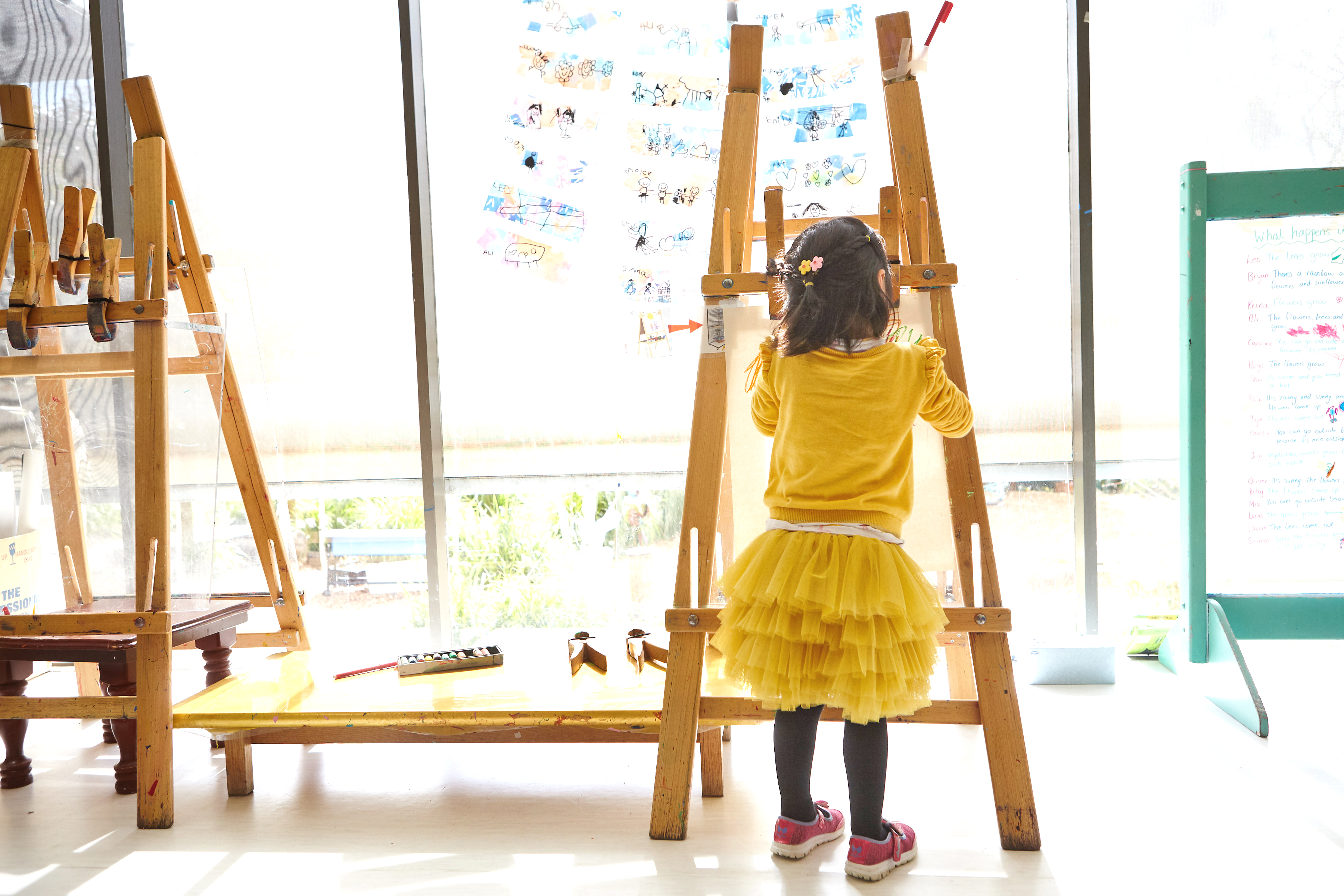 Our approach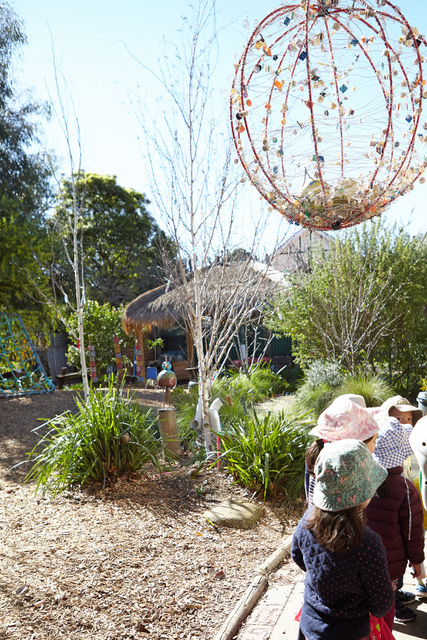 We focus on providing children with opportunities to learn and develop through play. Through play, children learn to develop skills across all areas of development (social/emotional, cognitive, gross and fine motor skills).
Our comprehensive programs encourage the development of each child's own curiosity, imagination and independent learning— all important for a child's positive sense of self.
The natural world, sustainability, language, creativity and self-expression, cultural diversity, health and physical exercise programs and school readiness are key areas of focus. We also welcome parent involvement.
Find out more about what happens at our kinder
Our play spaces
Three spacious and light filled spaces are available for your child to explore:
An art room with a wide variety of activities inviting tactile experiences and messy creative opportunities.
An activity room full of play based learning spaces where your child can role play and problem solve
An extensive interactive outdoor playground designed by Chelsea Flower Show Award Winner, Phillip Johnson, to stimulate your child's curiosity, wonderment, and imagination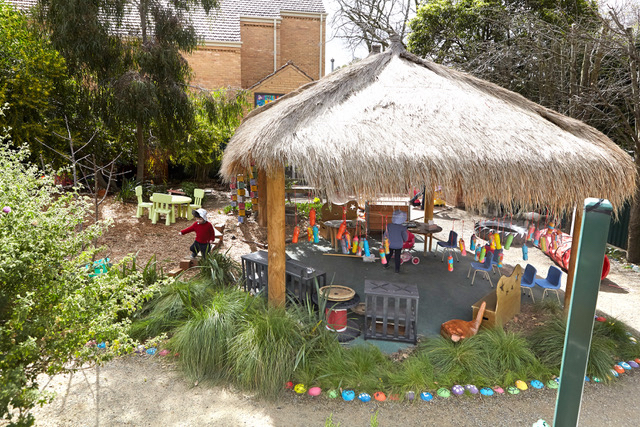 Read more about our program